Maya Angelou Newsletter: Celebrate 90 Years!
Maya Angelou's Google Doodle by Guy Johnson
As we spend what would have been my mother's ninetieth birthday, I think of her melodious tones speaking about the need for tolerance, understanding, forgiveness and love. My mother's perspective was that human beings being social animals are strongest when they are unified. She saw hatred and greed, not only as divisive, but as the forces of evil. She recognized that unlike positive virtues, neither greed nor hatred has to be taught; they come naturally and have to be untaught in order to free their possessor of their burdensome weight and baggage. She saw one of our greatest challenges was learning to love ourselves, then having the courage and the wisdom to love others. She often said, "We don't know how or why love occurs. Truthfully, we don't know that even gravity isn't a kind of love." She felt that love was one of the most important emotions and was an instrumental key to unlocking the inner doors of our ignorance and fear.
My mother's principal message was one of inclusiveness; that despite our ethnic, religious and cultural differences, we are more alike than unalike. She saw all our differences in language, orientation and perspective as an indication of the richness of our imagination and creativity, and as elements of our nature that we should celebrate. She believed that we are all images of God, no matter how we look or what name we use to call upon the Divine and Sacred Being.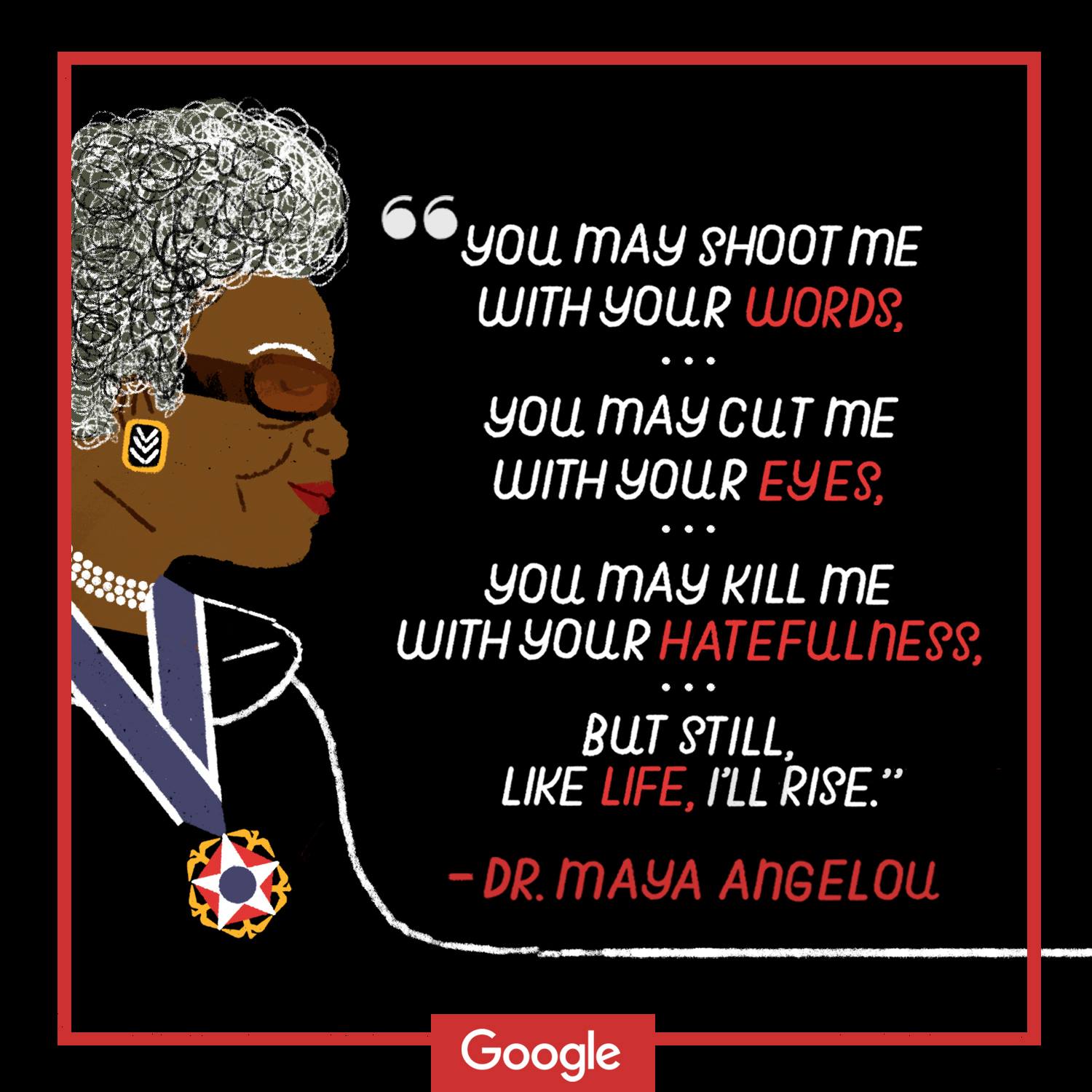 "Today's #GoogleDoodle celebrates Dr. Maya Angelou on what would have been her 90th birthday. Set to her poem "Still I Rise," the Doodle includes her own voice along with the voices of other individuals whose lives she has inspired, and who aspire to live by her legacy today. ​#workingwithgoogle" (Google)
This Google Doodle includes a lovely letter from Guy Johnson. With 20 years of Google Doodles and over 2,000 doodles later, we can't be happier that today's Doodle celebrates Maya Angelou's 90th year in memory! Listen to her poem with celebrity voices as we celebrate. Visit Google today. The Maya Angelou Google Doodle, letter, remarks and more information will remain at this site.
Guy Johnson
Enjoy this video from Super Soul Sunday of Guy Johnson speaking about his mother Maya Angelou.
The Dr. Maya Angelou Foundation
At the heart of the Dr. Maya Angelou Foundation is the vision and commitment to improve the quality of life for all human beings.
In 2011, Dr. Angelou created The Foundation to serve as the dynamic personification of her philanthropic legacy and lifelong mission to support educational excellence and healthcare equity initiatives for all
The Dr. Maya Angelou Foundation fulfills its mission by awarding deserving students scholarships to attend historically black colleges and universities (HBCUs). Dr. Angelou believed in the importance of HBCUs as a significant driver in building a strong, black middle class in America. To date, over 30 HBCUs have been awarded nearly $380,000 in scholarships for several worthy students. The Foundation remains honored to serve as a conduit to ensure that all students have access to institutions of academic excellence.
Furthermore, the Dr. Maya Angelou Foundation proudly supports healthcare equity initiatives, which bear her name, who are dedicated to leading the dialogue to advance health equity and creating systemic change while providing superior, preventative care to diverse communities.
The Dr. Maya Angelou Foundation is based in Winston-Salem, North Carolina.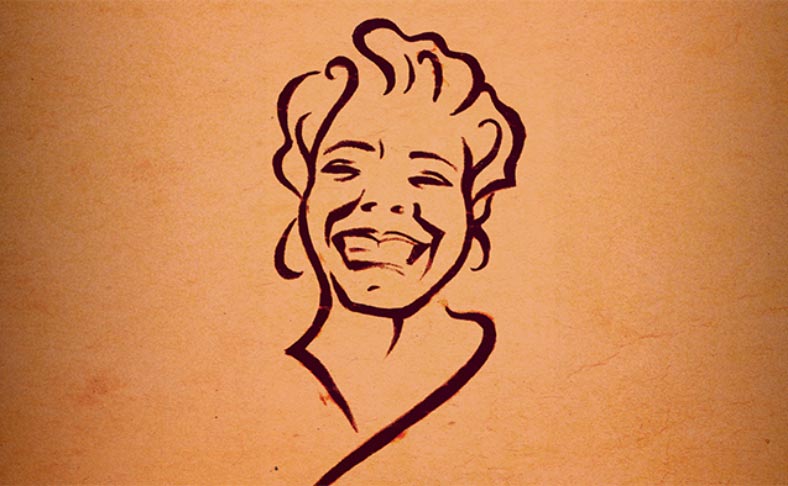 We honor Dr. Martin Luther King Jr.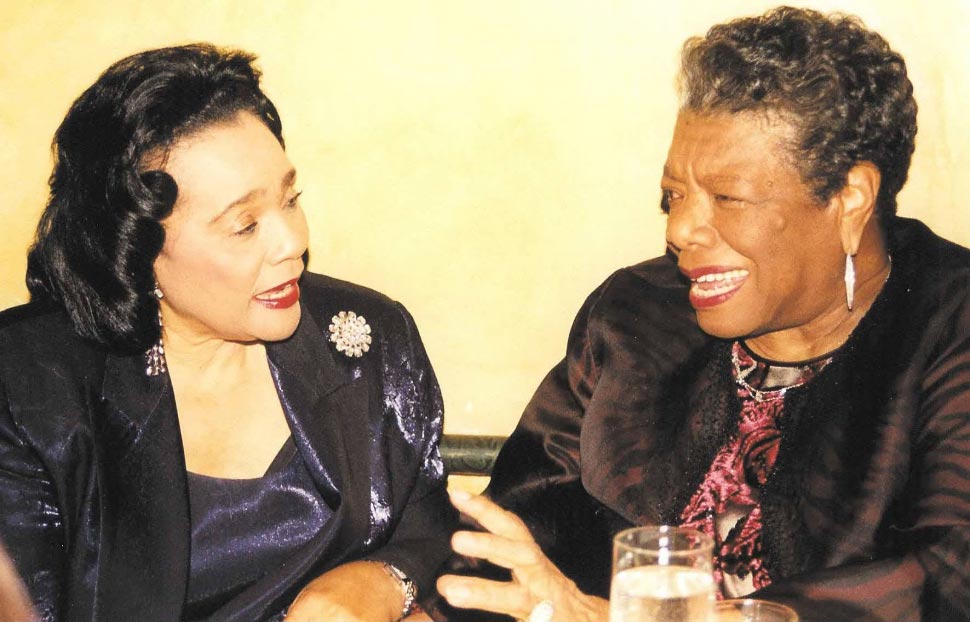 "Sister Friends" Coretta Scott King and Maya Angelou.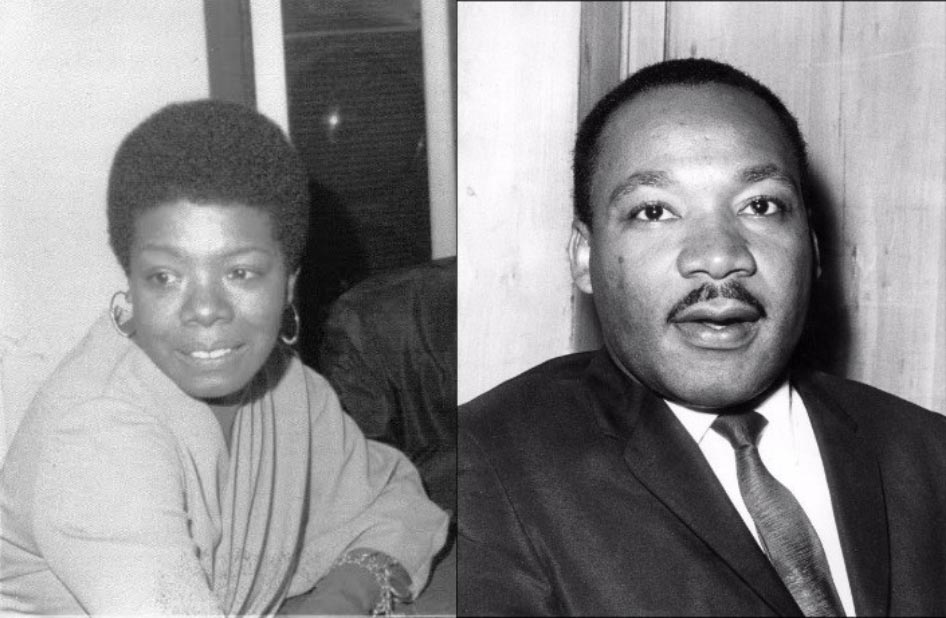 Maya Angelou was the Northern Coordinator for the Southern Christian Leadership Conference (SCLC) established by Martin Luther King Jr. in 1957.
In 2013, Maya Angelou talked with Anderson Cooper about equality and what Dr. Martin Luther King Jr.'s dream means today.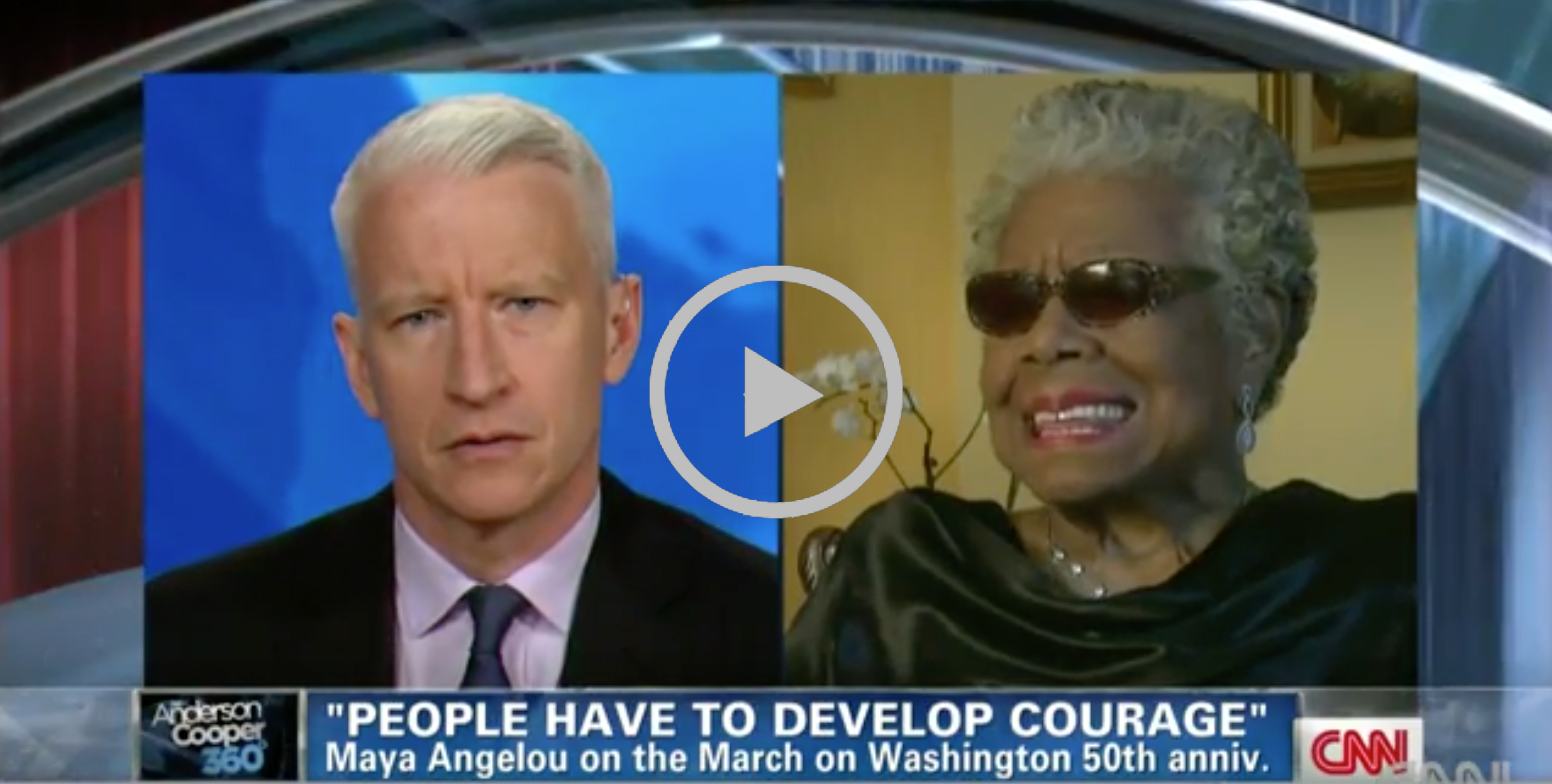 Maya Angelou's 90th Birthday
Birthdays' were very important to Maya Angelou, hers was often celebrated but quietly as the day falls on the same date as the assassination of Dr. Martin Luther King, Jr. When Maya Angelou turned 65, until she was 85, Oprah Winfrey began to throw amazing birthday parties for Maya Angelou every 5 years. So many family members, extended family, and dear friends from around the world would have an unforgettable great time from Winston Salem to a Caribbean cruise to the Mayan ruins, all in honor of her name.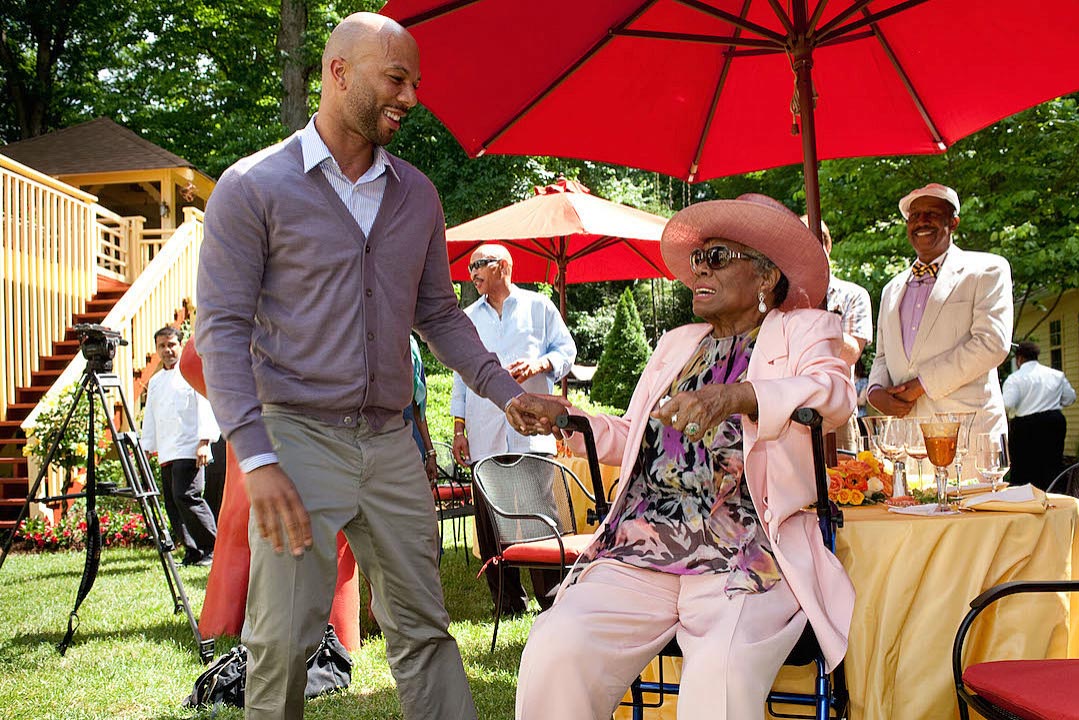 (Maya Angelou's 82nd Birthday with Common. In the background, Dr. Angelou's well loved driver WC Bryant and brother friend choreographer and owner of The Faison Firehouse Theater, George Faison)
Wake Forest
On April 4, 2018, Wake Forest begins the first of its every 5-year celebration of Maya Angelou's years in memory. Dr. Angelou's relationship with the University began with a speaking engagement in 1973. She was named the University's first Reynolds Professor of American Studies in 1982 and taught there until 2014. We are asking any student from one of Dr. Angelou's classes to visit our Facebook Page and leave your memories and life lessons learned from Dr. Angelou. We thank Wake Forest University for naming a residence hall in her honor.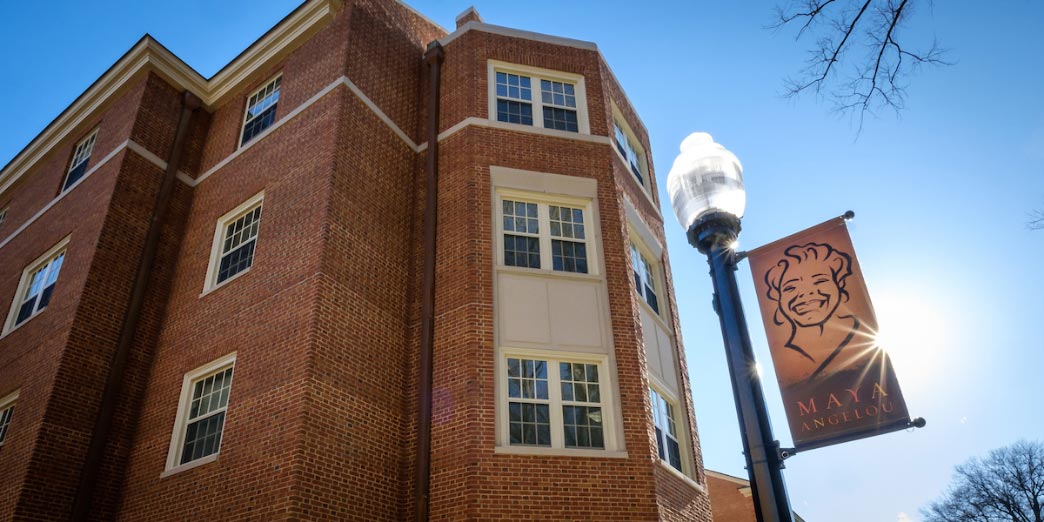 Please join Wake Forest via live stream on April 4th, 2018 at 5:45 PM EST and celebrate the occasion of Maya Angelou's 90th birthday.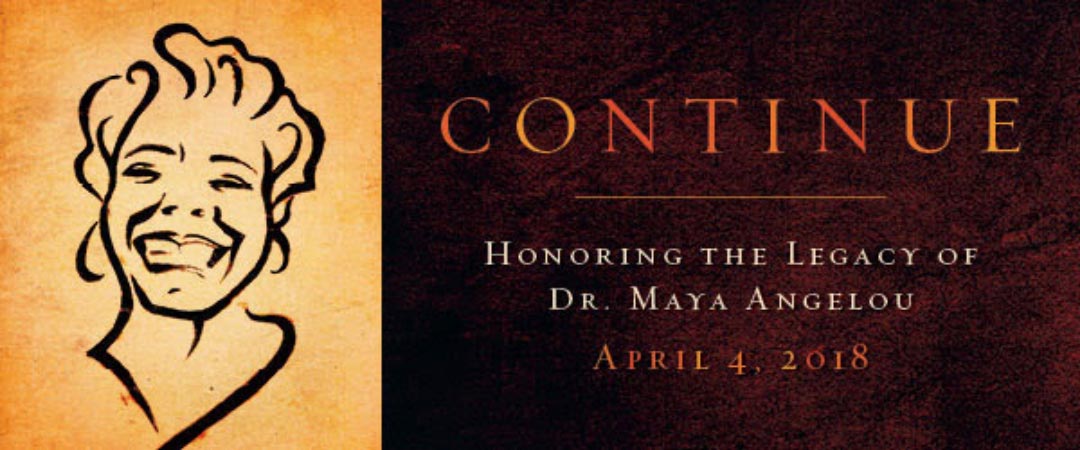 Attend the Maya Angelou Garden Party!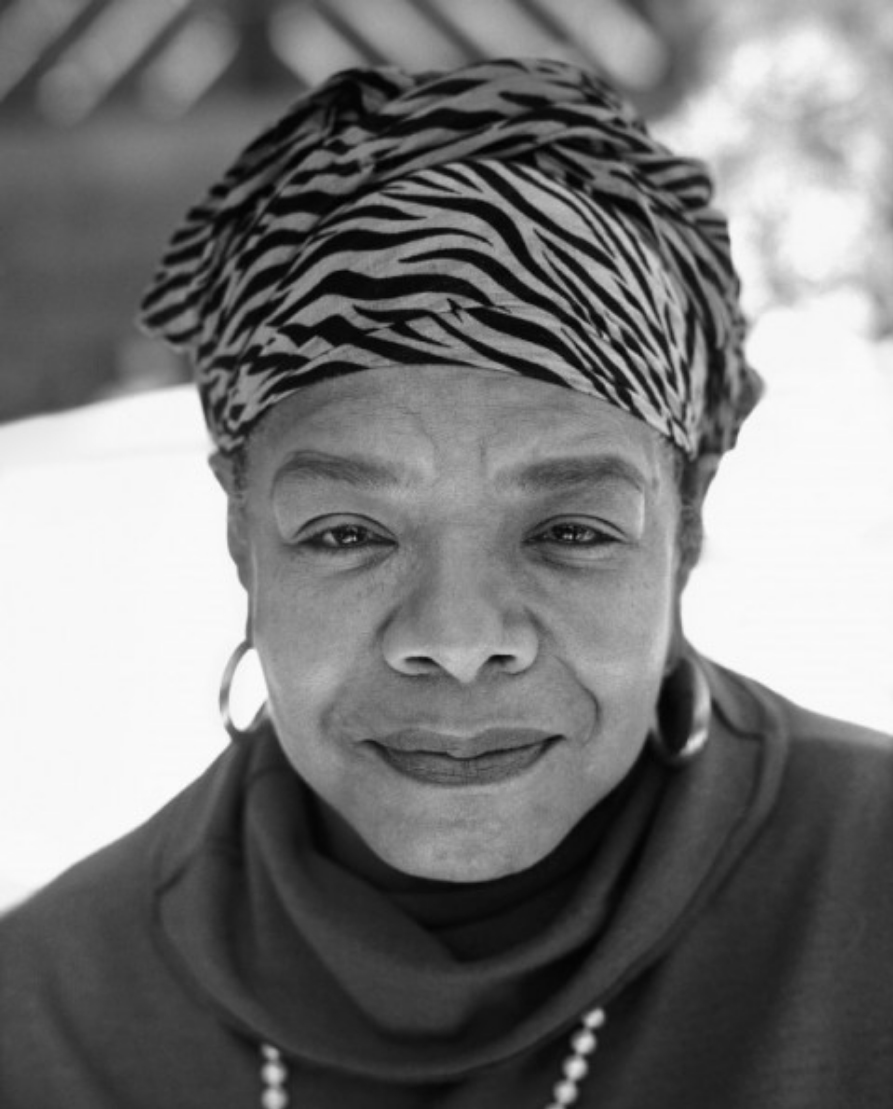 "A Maya Angelou Garden Party will be held Sunday, April 8 from 2-4 p.m. in Bailey Park, adjacent to Wake Downtown, Wake Forest's STEM-centric urban campus in the Innovation Quarter. A rain date is set for Sunday, April 15. The student-organized event is free and open to the public.
A poetry slam and spoken word performances will honor Angelou's legacy. Food trucks, music and lawn games are also part of the celebration." Kim McGrath, Wake Forest Media. This wonderful free event is in Maya Angelou's hometown of Winston-Salem, North Carolina and brought to us by Wake Forest University.
The Celebrate! Maya Angelou Project of Arkansas
There are so many all over the world who are celebrating Maya Angelou in this month of April. The Celebrate! Maya Project of Arkansas is hosting the "Celebrating Maya at 90 Luncheon" in partnership with the Clinton Presidential Center on April 19th, 2018. Please make your way to Little Rock Arkansas and experience an afternoon of performances, readings, and conversations by local artists and community leaders. The keynote speaker is Rita Coburn Whack, co-director of "Maya Angelou: And Still I Rise".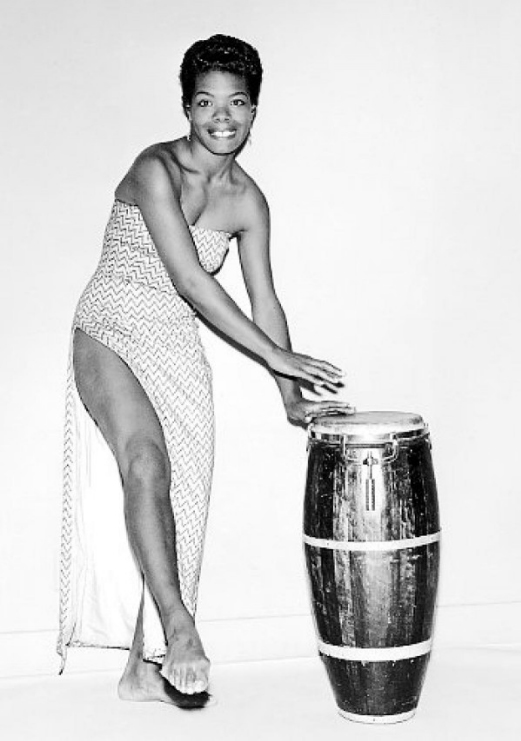 In 1956, at the young age of 27 years-old, Maya Angelou released the album "Miss Calypso". Music has always been a part of Maya Angelou's life. She would often recall her grandmother singing at home and during church services in Stamps, Arkansas. In Arkansas, she fell in love with gospel as well as country music. Loving the stories written as songs, she would meet, befriend, write for, work with, entertain, inspire and enjoy many talented singers and musicians in her lifetime
Maya Angelou in New York
Maya Angelou lived in both New York and North Carolina well into her 80's. In New York, she was no stranger to a place she actually inspired, the Sugar Bar. The Sugar Bar was opened in 1996 by Ashford & Simpson. Maya Angelou shared many stages with Ashford & Simpson and they created a song called "Been Found", released in that same year.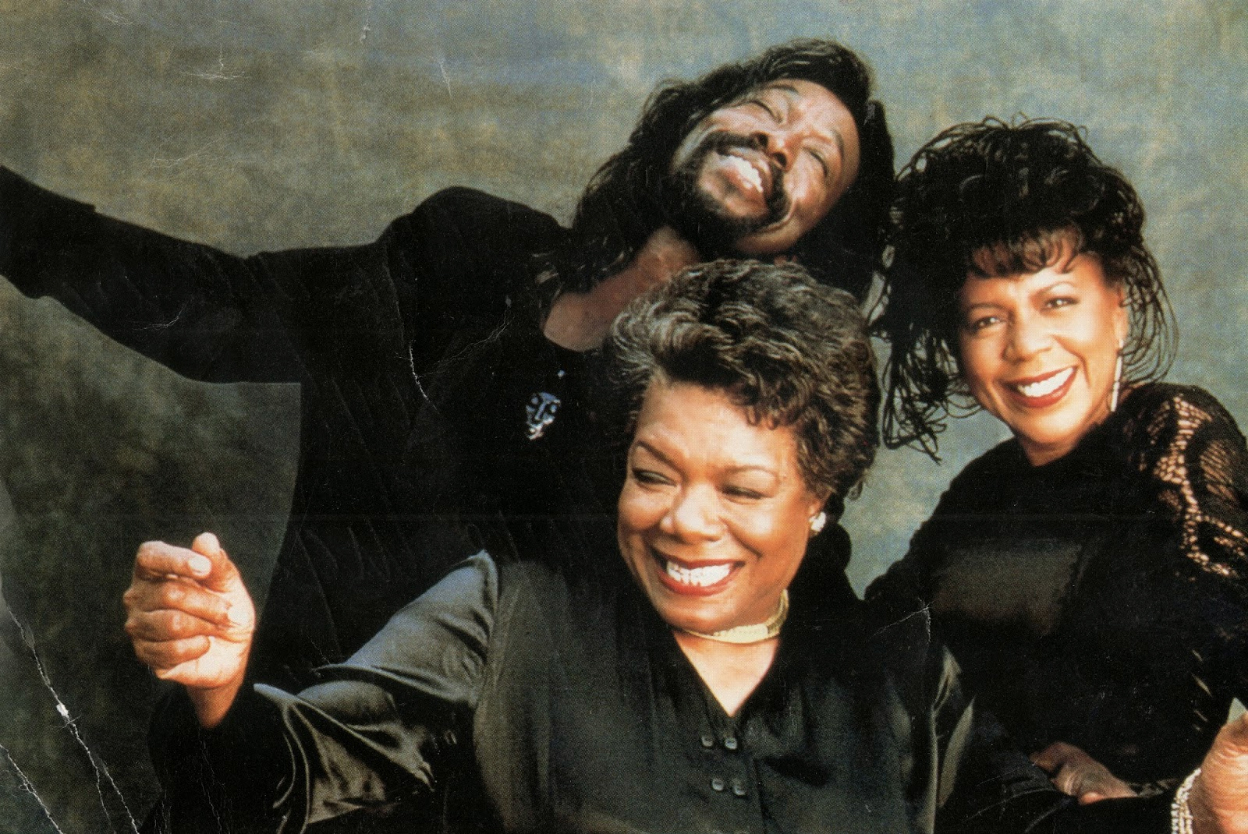 (Nick Ashford, Valerie Simpson and Maya Angelou)
Although our beloved Nick Ashford passed in 2011, his spirit lives on and so does the Sugar Bar. Valerie Simpson made her Broadway debut this March in the musical "Chicago" playing through April 22, 2018. We know Maya Angelou would be more than proud.
Maya Angelou: And Still I Rise
The Maya Angelou Film "Maya Angelou: And Still I Rise" premiered at Sundance in 2016. This film left so many inspired, informed and encouraged to as Maya Angelou would say, Continue! You can follow and visit the film site to find out how you can watch this labor of love.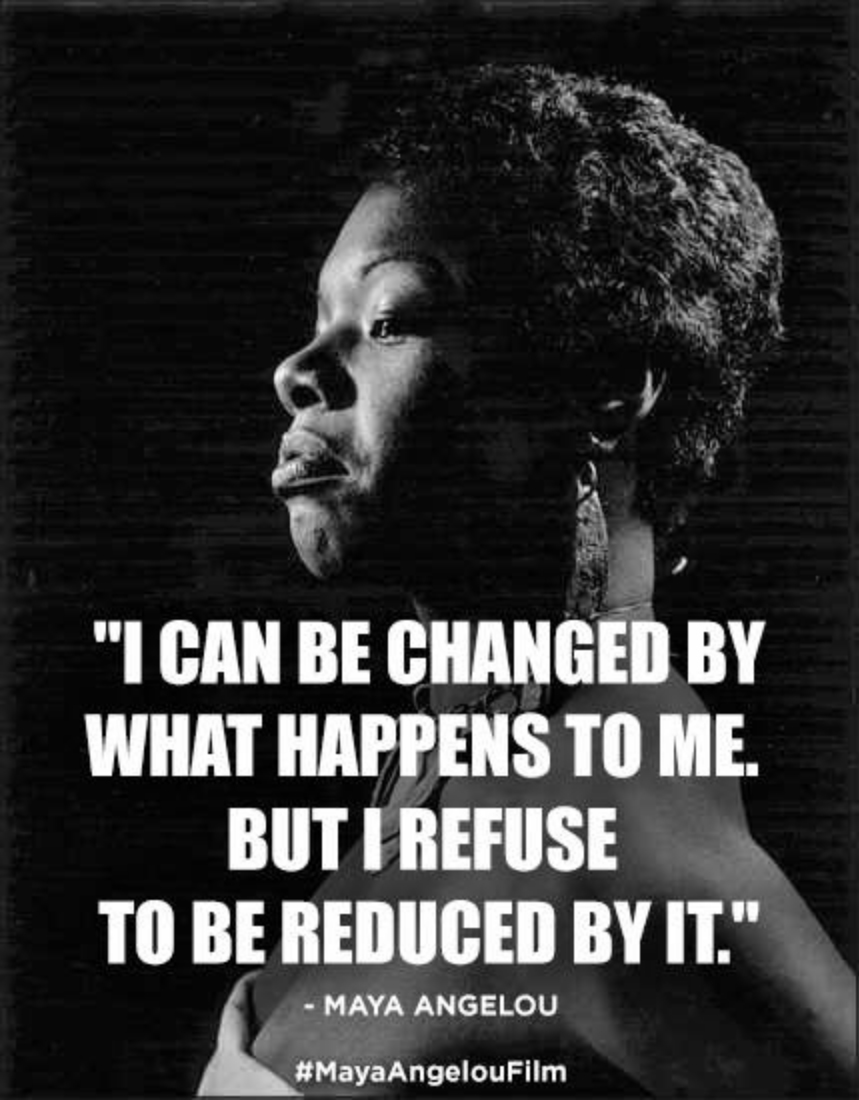 "LIFE Doesn't Frighten Me"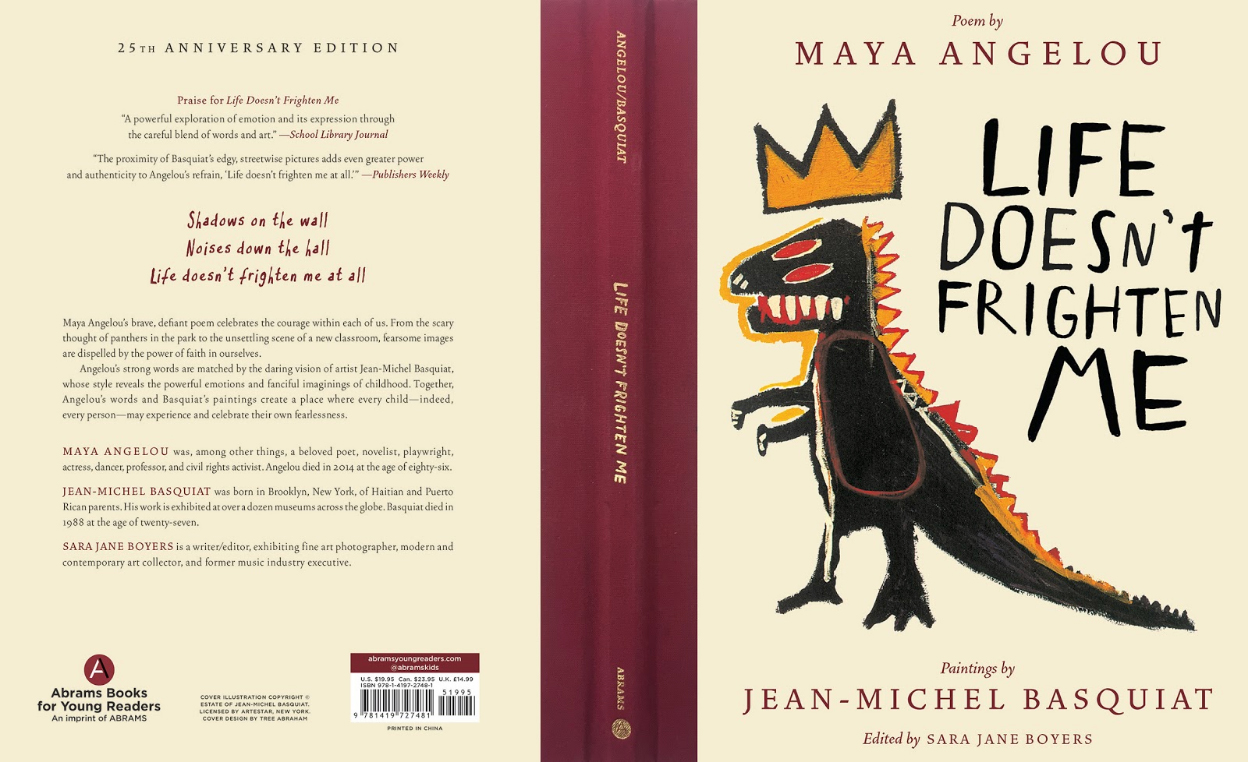 We celebrate the 25th Anniversary of Maya Angelou's book "Life Doesn't Frighten Me". Angelou's original poem, Life Doesn't Frighten Me At All, was published in 1978. In 1993 with the vision and creativity of Sara Jane Boyers the poem was paired with the work of the late American artist, Jean-Michel Basquiat renown for his poetry, music, graffiti and paintings. "In the poem, her strong words of self-confidence and strength resounded when paired with Basquiat's passionate, expressive paintings. Today, 25 years after LIFE was first published, I am so proud and pleased that readers have treasured this book all these years. LIFE was the first book that I created, inspired by the language of painting, the art of the word and the conversations they instill in each of us." Sara Jane Boyers, Editor of LIFE Doesn't Frighten Me.
"My mission in life is not merely to survive, but to thrive; and to do so with some passion, some compassion, some humor, and some style." Maya Angelou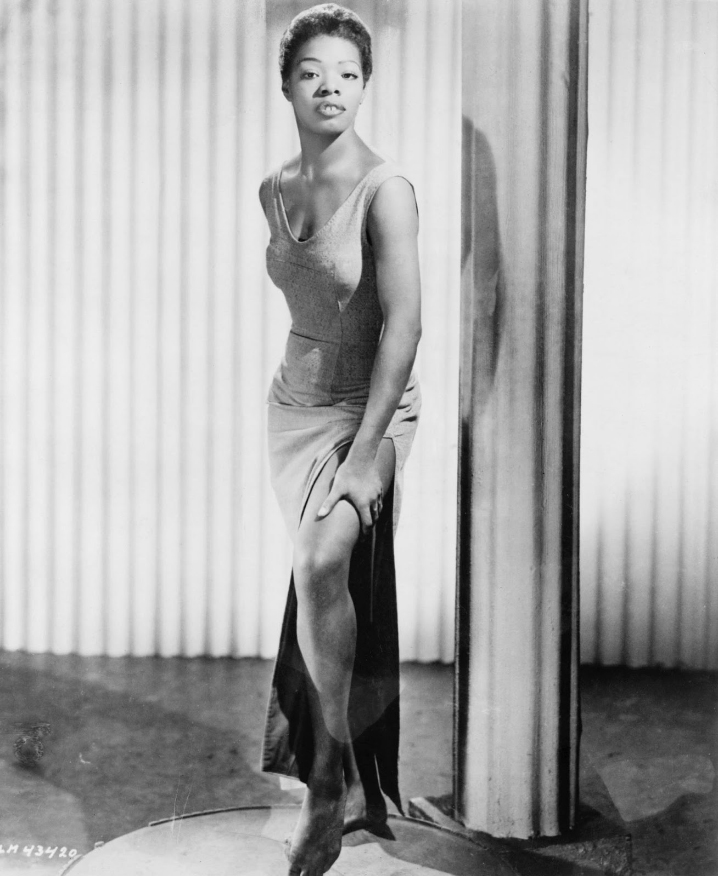 Dogeared Jewelry
Maya Angelou understood the power of words and those words gave us so much wisdom. Now we have an opportunity to take on Dr. Angelou's words with some style. We are excited to share "Maya Angelou: The Legacy Collection" by Dogeared. This exclusive collection aims to empower anyone who wears these beautiful pieces. We are also proud that the entire collection is handcrafted with love in the USA and a portion of the proceeds goes to charity. For a wide range of Maya Angelou jewelry by Dogeared, please visit the site, shop, and share.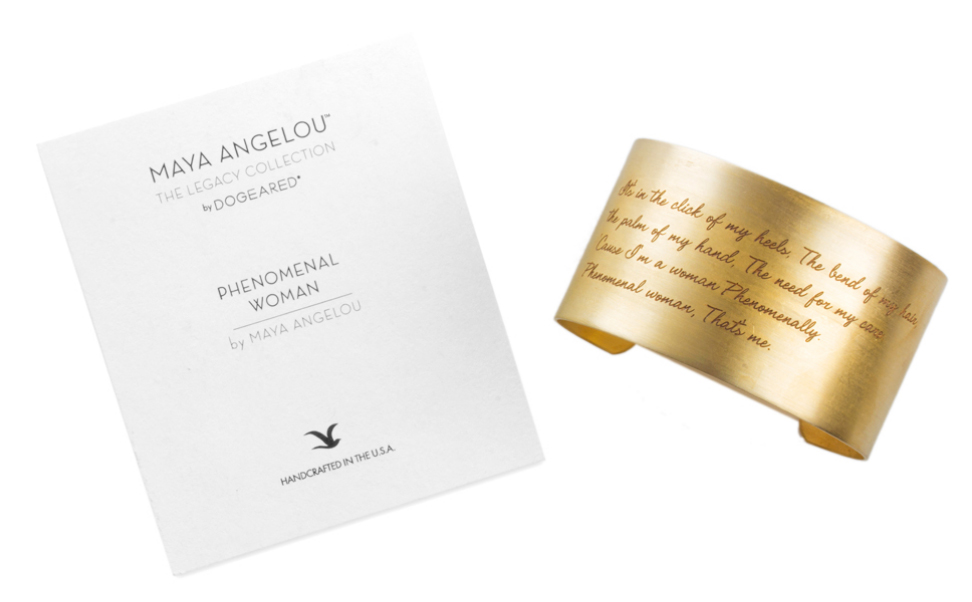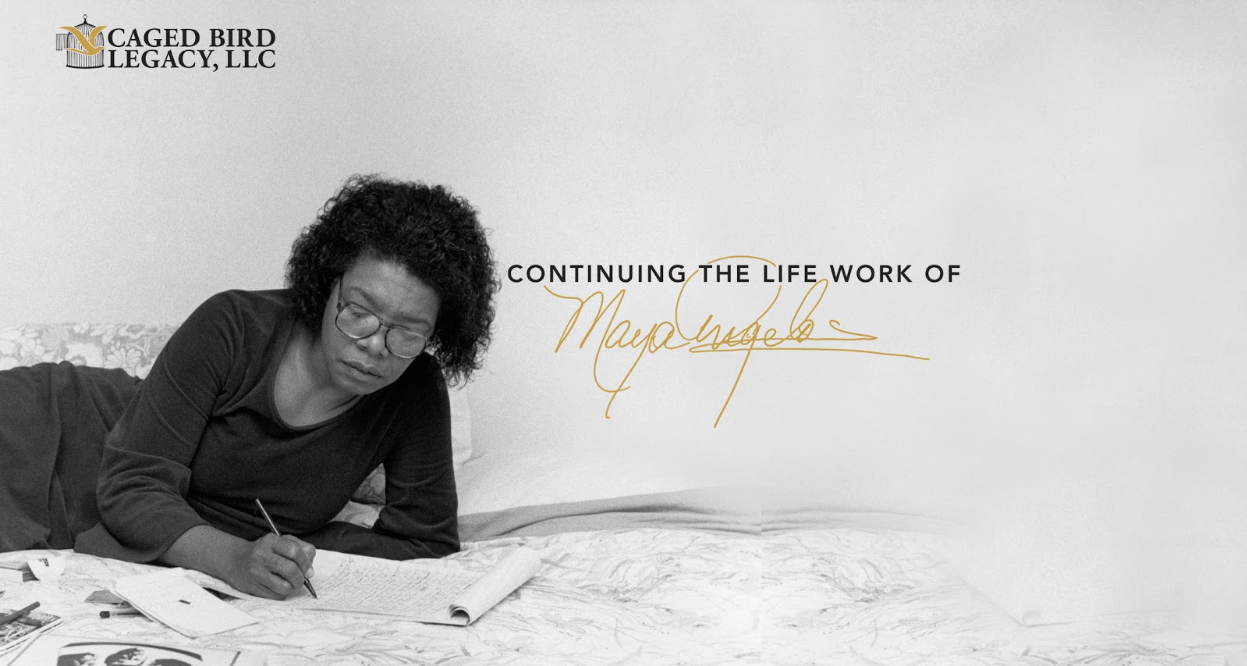 Maya Angelou often said, "When you learn, teach. When you get, give." The charities of Maya Angelou put those words into practice benefiting thousands over the years. In Maya Angelou's lifetime, she gave to these charities, spoke at their events and worked with their founders and staff to uphold excellence. To find out more we encourage you to visit our site.
Recipe
"Hallelujah! The Welcome Table is more than a collection of printed recipes … it's a humorous and poignant memoir graced by good food." – El Paso Times
Amongst family and friends, Maya Angelou is known for her Caramel Cake, its recipe passed down from Grandmother Henderson. We believe the story behind this special cake might just make it taste that much sweeter. Join Maya Angelou, on Martha Stewart's program where she both tells the story and prepares a dessert that warmed her heart. Then take your own journey through the entire cookbook to find something new or revisit old favorites.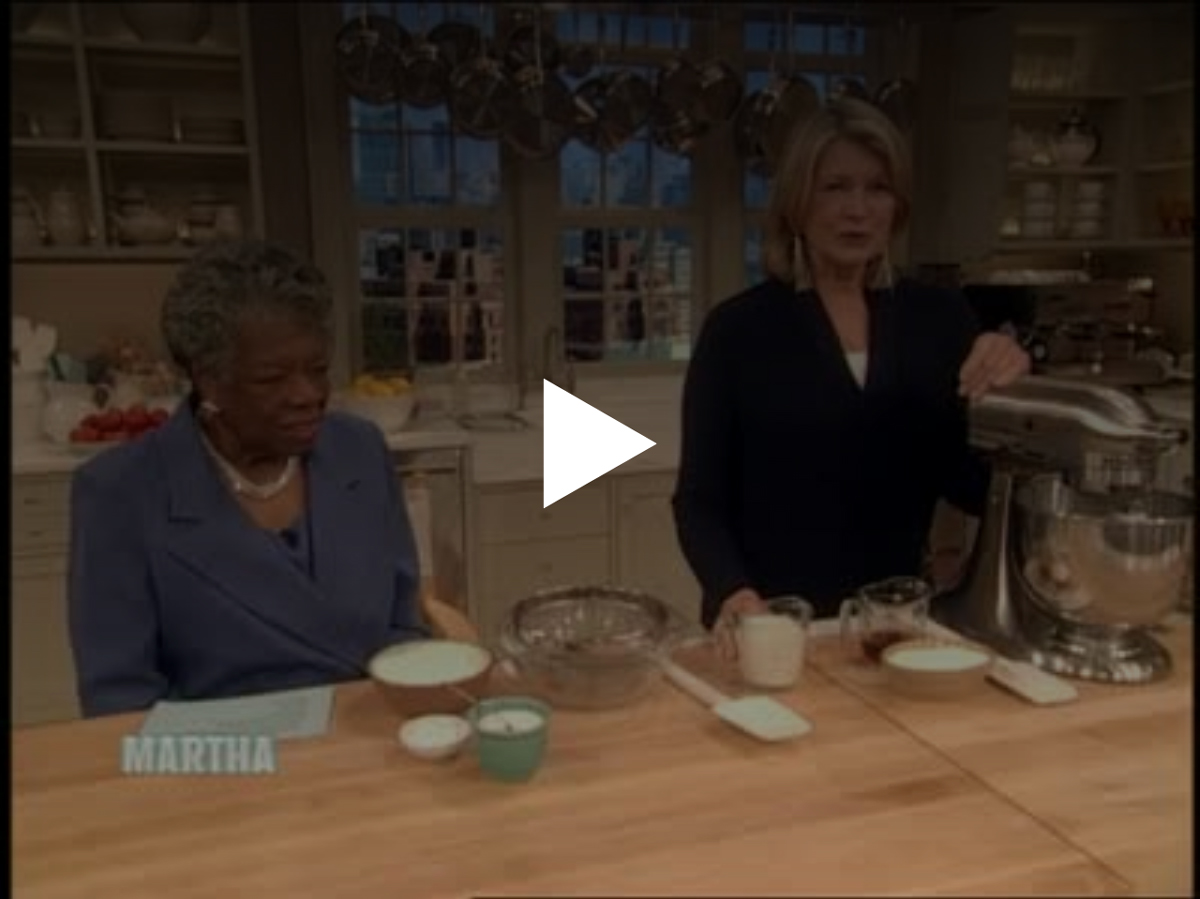 Caramel Cake from Hallelujah! The Welcome Table
Serves 8
Ingredients
8 Tbsp. (1 stick) butter
1 1/4 cups sugar
1/4 cup Caramel Syrup (recipe follows)
2 cups sifted all-purpose flour
2 tsp. baking powder
1/2 tsp. salt
1 cup milk
2 large eggs
Caramel Frosting (recipe follows)
Directions
Preheat oven to 375°. Line two 8-inch layer cake pans with greased wax paper. In large mixing bowl, beat butter and add 1 cup sugar gradually until light and fluffy. Beat in syrup.
In medium mixing bowl, sift flour, baking powder and salt together. Add sifted ingredients to creamed mixture, alternating with milk.
In separate medium mixing bowl, beat eggs about 3 minutes, until foamy. Add remaining sugar, and beat until there is a fine spongy foam. Stir into cake batter until blended. Divide batter between cake pans. Bake for about 25 minutes. Remove pans from oven. Gently press center of cake with forefinger. Cake should spring back when finger is removed. If it doesn't, return to oven for 10 minutes. Cool in pans for 10 minutes. Turn out onto rack and remove wax paper. Let cakes cool to room temperature before frosting.
To assemble: Center one cooled cake layer on cake plate. Cover top and sides with generous helping of frosting. Place second layer evenly on frosted layer. Repeat frosting procedure. Make certain that sides are completely frosted. Cool in refrigerator until ready to serve.
Caramel Syrup
Ingredients
1 cup white sugar
1 cup boiling water
Directions
Heat sugar in heavy skillet over low heat. Stir constantly until melted to a brown liquid. When it bubbles over entire surface, remove from heat. Slowly add boiling water, stirring constantly. Pour into container and cool.
Caramel Frosting
Ingredients
6 Tbsp. (3/4 stick) butter
One 8-ounce package confectioner's sugar
4 Tbsp. heavy cream
1 1/2 tsp. vanilla extract
Pinch of salt
Directions
Brown butter in heavy pot over medium heat—be vigilant or it will burn. Allow butter to cool. In large mixing bowl, add confectioner's sugar, cream, vanilla extract and salt to butter, and beat until smooth. If frosting is too stiff, add a tablespoon of half-and-half or full cream to thin.
Today there will be more celebrations on our Facebook, Twitter and a few other places on the web, so please follow Maya Angelou on social media and share your memories and revelations there. You can experience both Maya Angelou's speaking voice and singing voice as you enjoy this special video and remember to "be a rainbow in someone else's cloud"!