Celebrating Dr. Maya Angelou's Birthday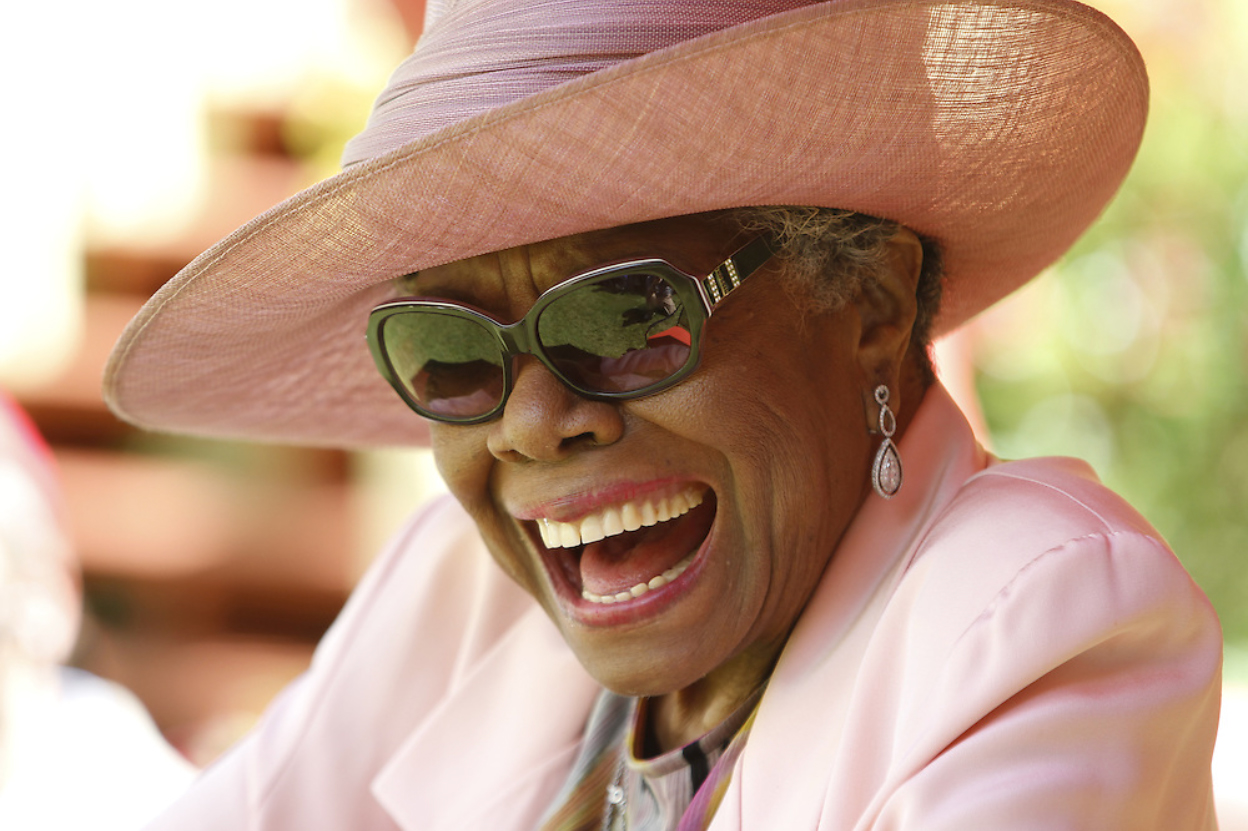 "Love recognizes no barriers. It jumps hurdles, leaps fences, penetrates walls to arrive at its destination full of hope." – Maya Angelou 
Today, we celebrate the Birthday of Dr. Maya Angelou. Dr. Angelou's birthdays were a time for our family and close friends to gather together in fellowship, song, dance, and an abundance of love. Today, we are grateful to share more about our Matriarch's legacy of academic excellence, generosity, wisdom, and courage.
Happy Dr. Maya Angelou Day of Reading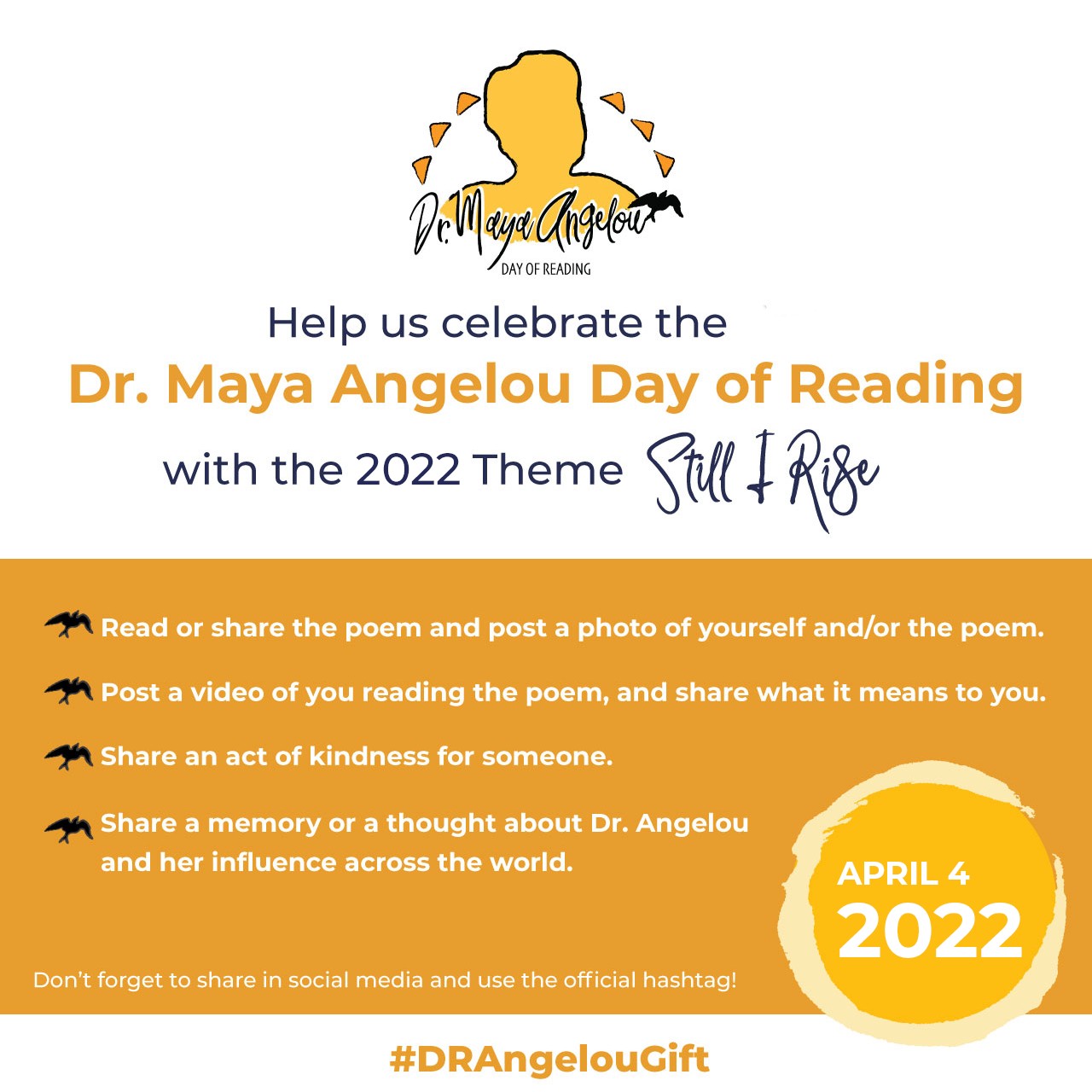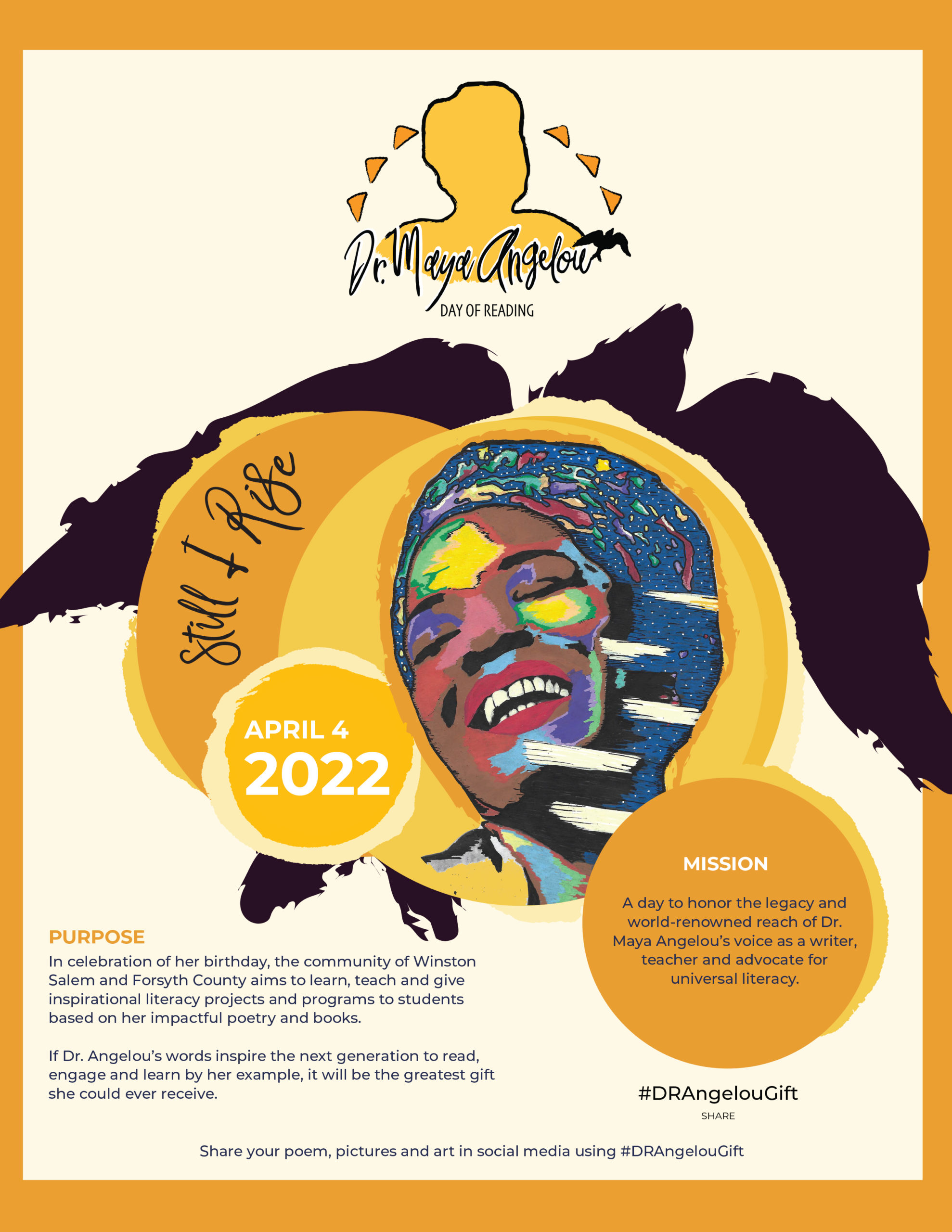 Wake Forest University Garden Party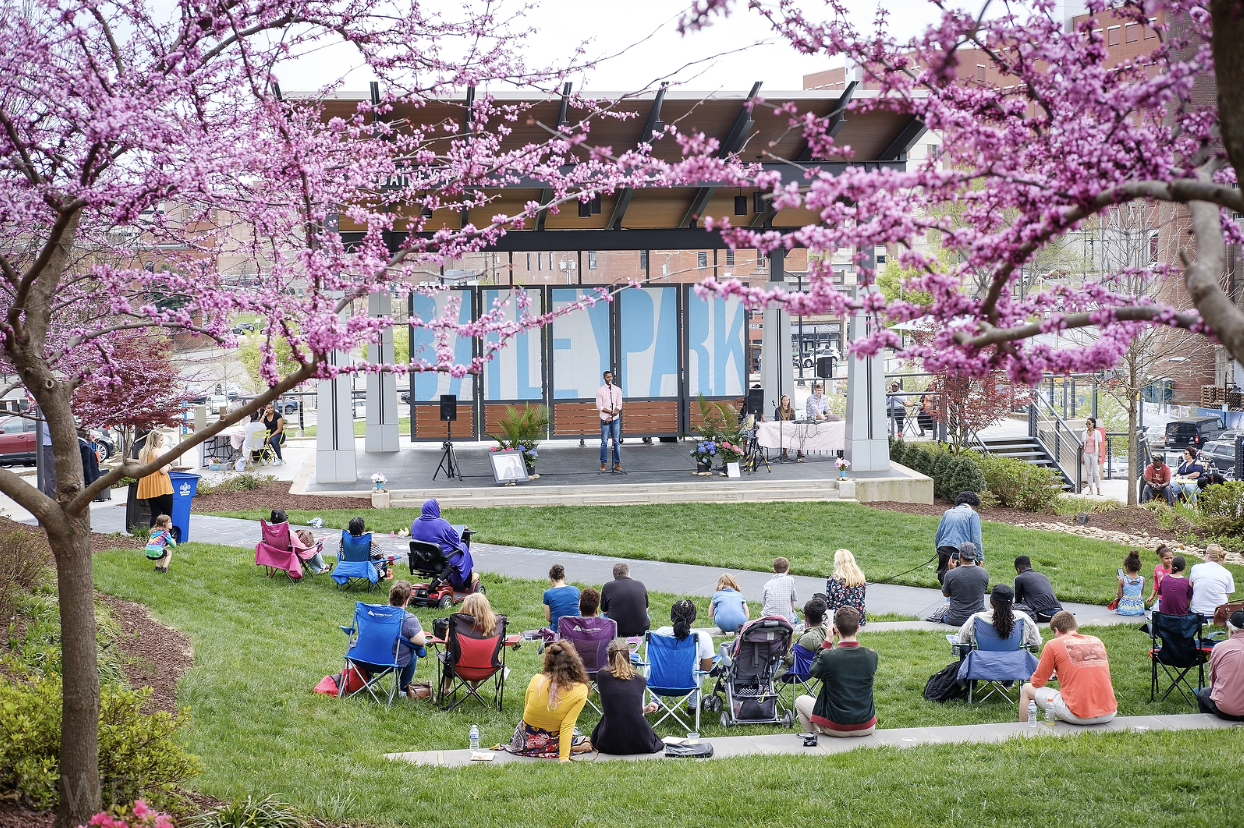 Many join Dr. Angelou's annual celebration in her hometown of Winston-Salem, North Carolina, where she taught at Wake Forest University (WFU). We are grateful to the WFU community, which continues to honor and celebrate our Matriarch. The celebration has been virtual in recent years, but yesterday we were back in person. Thank you to all who came out, and we hope to see you all next year!
Mr. Guy Johnson, Dr. Maya Angelou's Son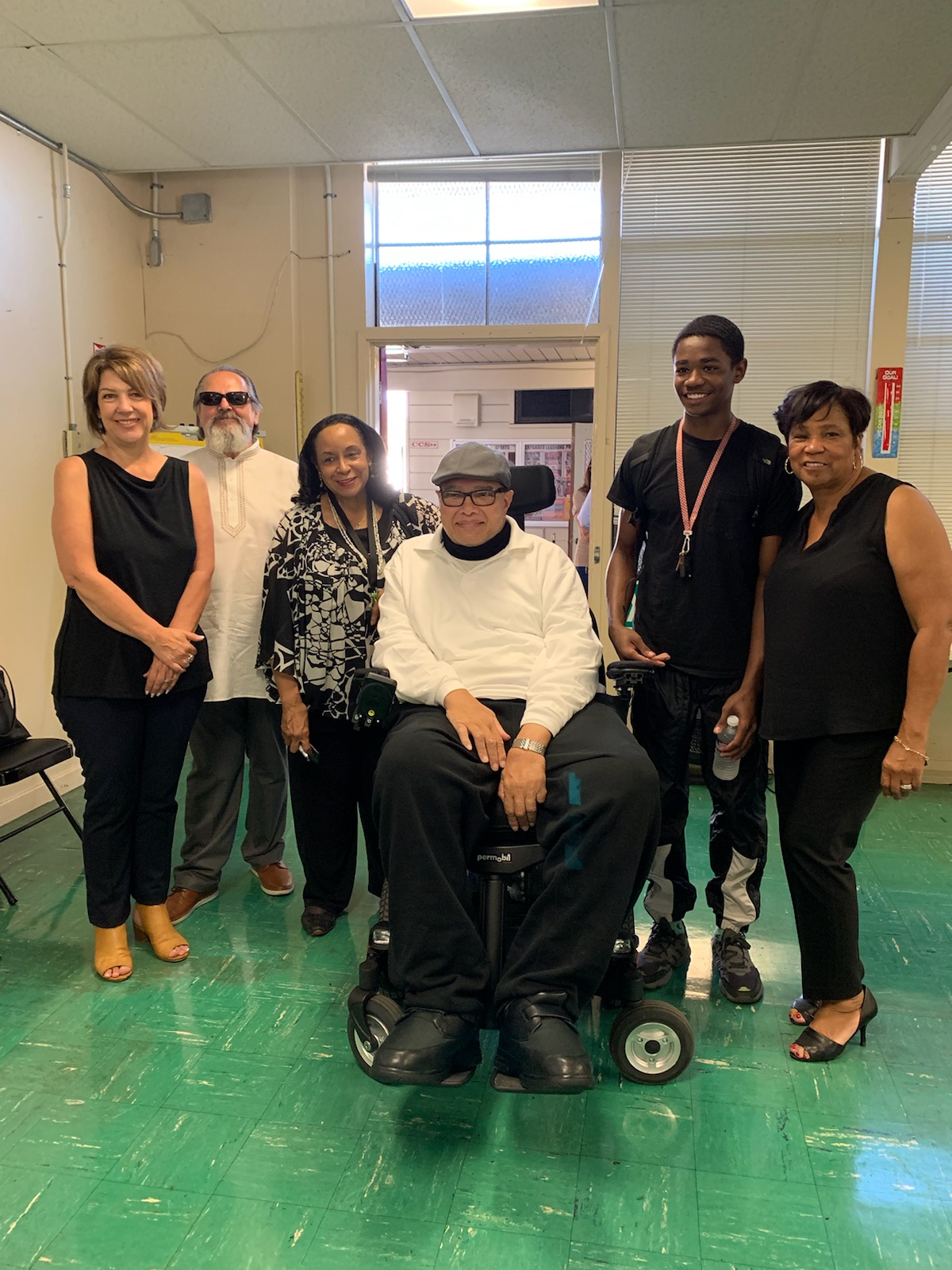 "People ask…'Did you grow up in her shadow?' No, I didn't. I grew up in her light."
-Guy Johnson
Mr. Guy Johnson lived in Dr. Maya Angelou's light and carried his mother's legacy forward throughout his life. We miss him deeply and remain grateful for the love and support we continue to receive during this time of profound loss and reflection. We are also encouraged by family, friends, and the greater community, who continue to express words of comfort and prayers for strength. For well over a decade, Mr. Johnson shared a deep and powerful connection with the Oakland Unified School District (OUSD). We invite you to view excerpts of OUSD's tribute to Mr. Johnson and their reflections on his impact on the lives of students in the Oakland community and beyond.
"Mr. Johnson always found the time in his full schedule to attend these bookstore field trips, often accompanied by his wife, Stephanie, and other family members. "We came to support these young people," he said plainly, encouraging others in the audience to volunteer in Oakland schools. Sharing his experiences in Ms. Marsha Rhynes' classes, Mr. Johnson stressed that mentoring young people through writing seminars and helping them publish their writing is an intrinsic part of validating the expectation of achieving academic excellence."
"Every time I had the pleasure to work with Mr. Johnson, his passion for supporting our students and promoting powerful writing was palpable," said Superintendent Johnson-Trammell. "His presence was an integral part of so many of our students' educational experiences, and our students appreciate the essay contest he created in his mother's honor. OUSD sends its deepest condolences to Mr. Johnson's family, and we pledge to carry on his legacy of improving literacy outcomes, giving our students the tools they need to succeed in the 21st century."
The Dr. Maya Angelou Essay Writing Contest was created and funded by Mr. Johnson for Oakland public schools in 2019. He wanted our young people to understand that their words, their voices, and their ability to communicate their ideas have power and purpose. He was clear: students need the help of their teachers to master excellence in writing. The grand prize each year is $5,000 with additional substantial awards. The essay contest committee members respectfully invite all eligible high school seniors and juniors to enter this year's Dr. Maya Angelou Essay Writing Contest.
Celebrating the Life of Mr. Guy Johnson
The family of Mr. Guy Johnson will honor his life and legacy with a fitting celebration during the Fall of 2022, with more details to come.
Dr. Maya Angelou Foundation Message

The Dr. Maya Angelou Foundation continues to celebrate the life and honor the legacy of Dr. Angelou. May we reflect on and embody her message of love, peace, generosity, gratitude, equality, equity, and justice for all as we celebrate her love for humanity.
The Foundation fulfills its mission by awarding deserving students scholarships to attend historically black colleges and universities (HBCUs). Dr. Angelou strongly believed in the importance of HBCUs as a significant driver in building a strong and vibrant middle class in the United States. We remain honored to serve as a conduit to ensure that all students have access to institutions of academic excellence.
This year, the Foundation is proud to announce our 2022 scholarship recipient institutions:
Lane College, Jackson, TN
Langston University, Langston, OK
Lawson State Community College, Birmingham, AL
LeMoyne-Owen College, Memphis, TN
Lincoln University of Missouri, Jefferson City, MO
Lincoln University of Pennsylvania, Lincoln, PA
Livingstone College, Salisbury, NC
Meharry Medical College, Nashville, TN
Miles College, Fairfield, AL
We invite you to learn more about our impact and opportunities to support our work.
Thamiah L. Tutt, Executive Director
ttutt@drmayaangeloufdn.org | (336) 701-3209
New Address: 3170 Crow Canyon Place, Suite 180
San Ramon, CA  94583
The Internal Revenue Service recognizes the Dr. Maya Angelou Foundation (DMAF) as a 501(c)(3) exempt organization and nonprofit public benefit corporation.  Contributions are tax-deductible to the extent permitted by law.  Federal Tax ID Number/EIN: 32-0068817.
Dr. Maya Angelou Makes History as First Black Woman on U.S. Quarter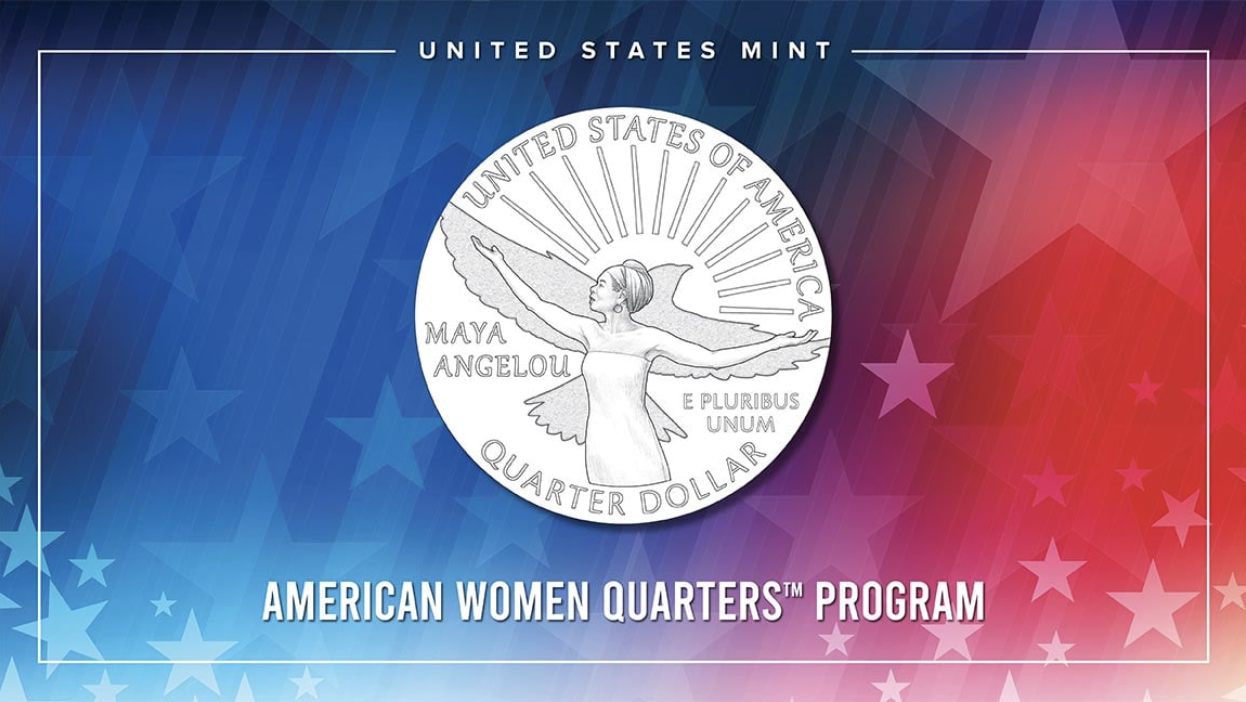 Earlier this year, the United States Mint recently began shipping quarters featuring the image of poet Dr. Maya Angelou, the first coins in its American Women Quarters™ Program. The quarter design depicts Angelou with outstretched arms. Behind her are a bird in flight and a rising sun, images inspired by her poetry. The U.S. Mint's program will issue 20 quarters over the next four years honoring women and their achievements in shaping the nation's history.  
Sen. Catherine Cortez Masto, D-Nevada, the Senate sponsor of legislation directing the mint to issue the quarters honoring women, applauded the mint's selection of Angelou for the first coin. "This coin will ensure generations of Americans learn about Maya Angelou's books and poetry that spoke to the lived experience of Black women," she said in a statement.
Treasury Secretary Janet Yellen, the nation's first female treasury secretary, said, "Each time we redesign our currency, we have the chance to say something about our country … I'm very proud that these coins celebrate the contributions of some of America's most remarkable women, including Maya Angelou."
Mr. Guy Johnson, Dr. Maya Angelou's son, shared, "This is a remarkable event in American history and an acknowledgment of the contribution that women have made throughout our history. Furthermore, this honor recognizes the diversity of our population, and while this is an important step forward, we still have a long journey ahead to achieve true justice and equality in our society. The Dr. Maya Angelou family is extremely grateful for this honor. We thank all the individuals that have worked to bring this honor to fruition."
The United States Mint is offering a free coin board with slots to store the quarters for this year's honorees. Information on the honorees is included on the back. Collectors can request a coin board by emailing Education.Outreach@usmint.treas.gov.
Look for these quarters in your change. Or shop online and enroll in this groundbreaking program to sign up to receive all four annual installments as they become available. Limited quantities will be produced, so enroll to ensure you receive a complete collection. 
As of this publication, the mint is currently out of this item due to overwhelming demand, but more may be available later. If you provide your email address or cell number using the "REMIND ME" button under the Dr. Angelou Quarter product link, you will receive any back-in-stock messages related to this product directly from the U.S. Mint.
Dr. Maya Angelou Honored during Women's History Month
"Women should be tough, tender, laugh as much as possible, and live long lives. The struggle for equality continues unabated, and the woman warrior who is armed with wit and courage will be among the first to celebrate victory." Dr. Maya Angelou, In All Ways a Woman
On March 25th, U.S Congresswoman Nancy Pelosi joined East Bay Congresswoman Barbara Lee, former U.S. Treasurer Rosie Rios, former San Francisco Mayor Willie Brown, Dr. Maya Angelou's daughter-in-law Mrs. Stephanie Floyd-Johnson, Yejide Mwongozi, Lateefah Simon, Reverend Amos Brown and community members at the Western Addition Library for a Women's History Month event celebrating the American Women Quarters™ program, starting with the Dr. Maya Angelou quarter.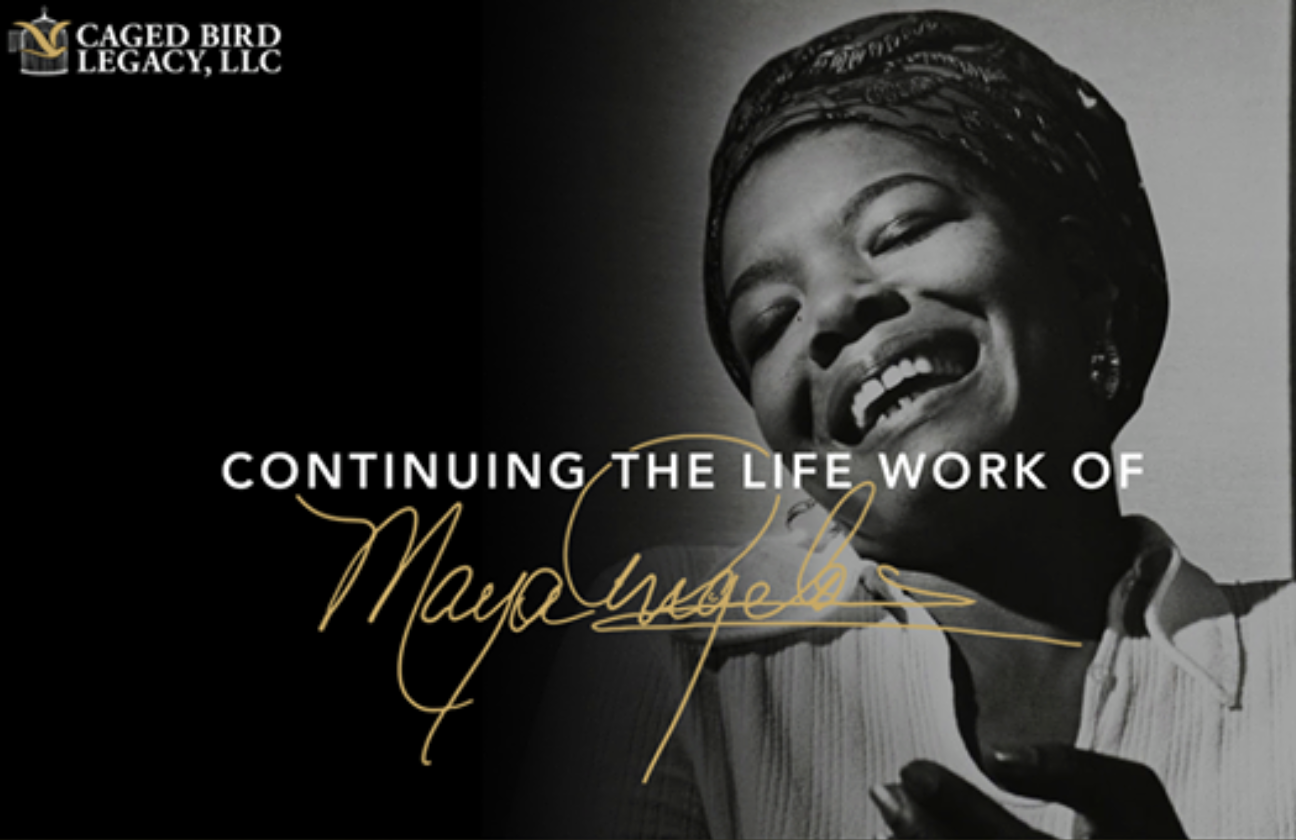 "Thank you, always say thank you; it's the greatest gift you can give someone; because thank you is what you say to God." -Maya Angelou
Thank you for reading our newsletter. Please stay encouraged and connected. Contact Ms. Christine Whack to share stories for future newsletters at CCWWorldwide@gmail.com.