This April 4th, we are excited to celebrate 95 years of the life and legacy of Dr. Maya Angelou! We will celebrate her entire 95th year with different in-person and virtual events and will share special stories and Angelou facts online from now until March 2024. Follow Dr. Maya Angelou on Facebook, Instagram, Twitter, and YouTube, and sign up to receive upcoming newsletters for more.
Celebrating Dr. Maya Angelou's 95th Birthday
Dr. Maya Angelou said, "Develop enough courage so that you can stand up for yourself and then stand up for somebody else." This implies that we all have the potential for courage and to encourage others. Angelou's words prioritize advocating for ourselves and each other. Dr. Maya Angelou's courage to speak and tell her story has freed others and left an impression on our world that can not be erased. Our theme for this monumental year is Celebrate Angelou Courage. We invite you to participate by reading more and writing or recording your response.
Happy Dr. Maya Angelou Day of Reading
On April 3, 2020, in Winston-Salem, North Carolina, Mayor Allen Joines declared April 4th "The Dr. Maya Angelou Day of Reading." This April 4th, 2023, the Day of Reading theme is "When Great Trees Fall." Dr. Angelou's poem, "When Great Trees Fall," encourages everyone to think of someone who they may have lost in their lives and the lessons learned from them. We have learned many lessons from Dr. Angelou and her beloved son Guy Johnson, and we will honor them both as we celebrate this special day. Everyone can participate by doing a small act of kindness for someone and encourage others to do the same using #DRAngelouGift on social media.
We are continuing to honor Dr. Maya Angelou and Mr. Guy Johnson, and the family is happy to attend the 2023 Legacy Awards with the Marcus Foster Education Institute, where both mother and son will be acknowledged and honored. Dr. Angelou is nominated in the category Visionaries for Diversity, and Mr. Johnson in the category Warriors for Justice.
As Dr. Angelou would say, we are over the moon to share with you that our dear Dr. Johnnetta B. Cole has been awarded the National Humanities Medal. At the White House on March 21, 2023, President Joseph R. Biden presented Dr. Cole with this award for her being a celebrated leader of sanctuaries of higher learning and culture. We honor her ongoing contributions that have advanced the understanding and power of racial inclusion in our Nation. We are also proud and honored by her leadership role as Emeritus Director with the Dr. Maya Angelou Foundation.
Garden Party in Honor of Dr. Maya Angelou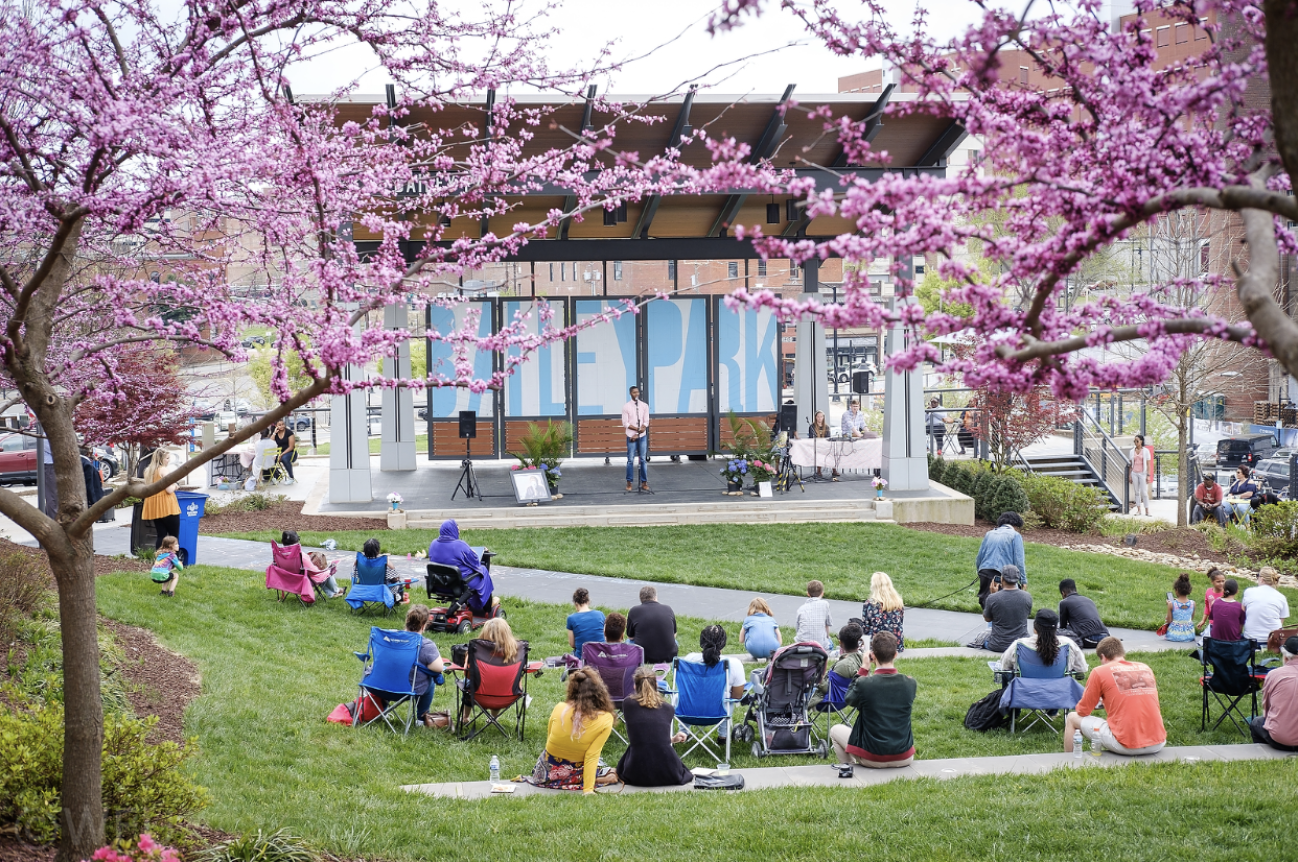 Wake Forest University continues to host the annual Maya Angelou Garden Party. Dr. Angelou is celebrated with poetry, spoken word, music performances, and more. Read more and come out to celebrate this Sunday, April 2nd, 2023, from 2-4 PM in Bailey Park in Winston-Salem.
Dr. Maya Angelou Foundation Message

The Dr. Maya Angelou Foundation continues to uplift the next generation of critical thinkers, creative writers, and courageous leaders. Dr. Angelou created The Annie and Willie Foundation in the early 2000s in honor of her grandmother and uncle and to highlight the importance of access to higher education for all people. Today, this organization has evolved into the Dr. Maya Angelou Foundation, founded by the estate, to serve as the dynamic personification of her philanthropic legacy, educational excellence, and healthcare equity for all. To date, the Foundation has awarded more than $500,000 to deserving students at HBCUs across the country. To celebrate and honor Dr. Angelou's 95th, they invite you to join a special annual "95 for 95" giving campaign. Your one-time gift of $95 or monthly gift in a heartfelt amount of your choice ensures current programs will continue to make an impact for years to come.